Currently boasting five incredible locations across Brisbane, TotalFusion Platinum of Newstead is about to open its doors to an exciting extension, making it the largest health and wellness precinct in the Southern Hemisphere.
Described as an apex of nature, science, and innovation, the TotalFusion brand has built a cult following for its health and wellness offering with spaces designed to empower people of all ages and fitness levels to elevate their well-being.
In November 2023, an incredible wellness and recovery centre extension will open in Newstead offering everything you need to elevate your fitness, wellness, and longevity, all under one roof. So, what's on offer?
Rooftop recovery and longevity
Situated on the rooftop recovery deck, is a vast selection of wellness solutions. This will include infrared saunas, a steam room to cleanse, and a salt therapy room to welcome respiratory relief. Breathtaking, you could say!
To top it all off, you will have the opportunity to try out the snow room (yes, that's right, real snow) and reap the benefits of cryotherapy and red-light therapy.
Looking to make a splash post-workout? Take a dip in the 25m heated pool (also on the roof!), for deep magnesium absorption and to relieve aches and pains.
Here, you will also find hot and cold plunge pools as well as thermal baths. Once you're done floating, you'll have the opportunity to connect with friends in the sunshine alongside the rooftop bar and cafe! Margarita anybody?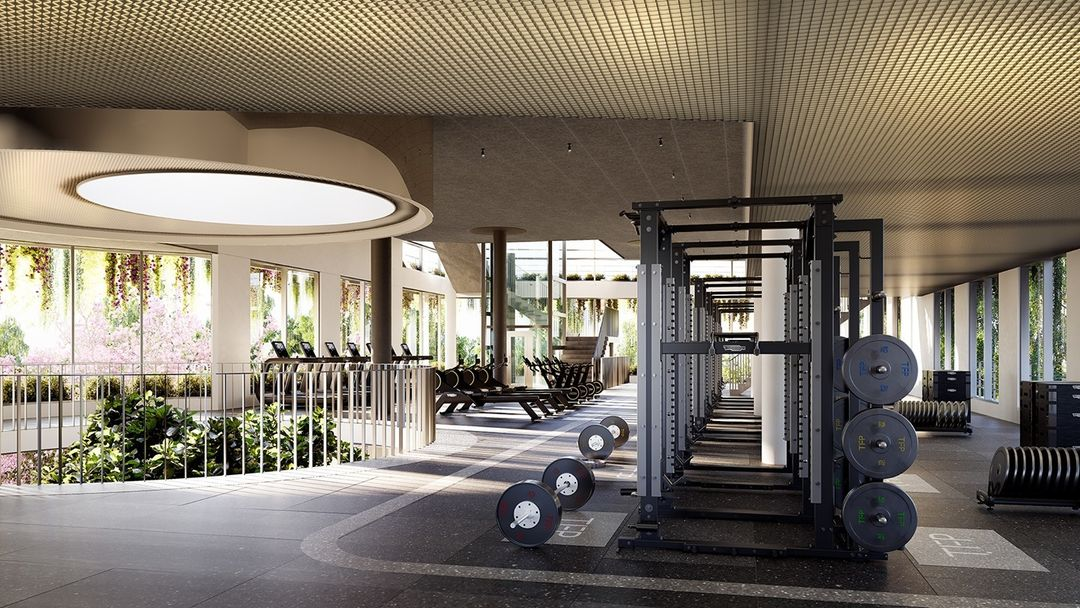 Image credit: Total Fusion via Urban List
Elevated Training
Next, is an unrivalled gym floor sprawling across two levels of space. Members will have the chance to conquer gravity with access to a calisthenics room fit out with ropes, various bars, and even a rock climbing wall!
If that's not your cup of tea, try out the gym facility decked out with state-of-the-art equipment to elevate your strength. How about an altitude room to simulate training for your next fitness adventure? Either way, this space caters to all fitness levels whilst nurturing an encouraging environment.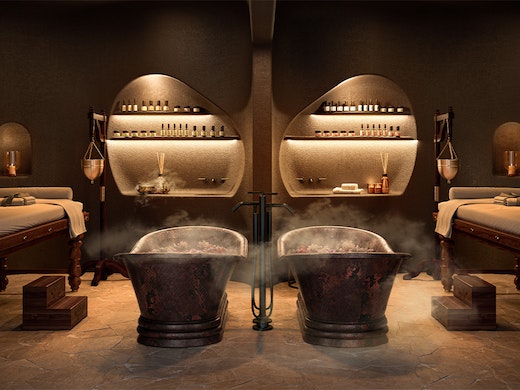 Image credit: Total Fusion via Urban List
Unrivalled facilities
From opulent change facilities and premium shower spaces with beautiful neutral finishes exhibiting architectural prowess, members are certainly in for a treat when visiting the club.
Even if you don't visit to exercise, there is a facility for everybody, with luxurious member lounges for work and leisure available to use. Not to mention, an extravagant kids creche to nurture young minds and doggy day-care, allowing you to take some me-time at the gym.
Whatever your heart desires, this space is designed to mould around your schedule and facilitate sustainable lifestyle habits.
Although doors will open to the public in November this year, don't miss out on an exclusive walk-through tour so you can see the magic for yourself prior! Limited foundation memberships remain – optimise your full potential in the heart of Newstead today!