The answer? Anywhere.
A career in support at Place can be anything from entry-level administration, reception and team manager, and more! Though the roles vary, one thing they all have in common is their ability to act as a stepping-stone to just about anywhere you want!
While from the outside the true value of a support role may not be seen, they are pivotal to any business; connecting the right people at the right time to solidify the right relationships - all in the background. Better yet? The skills learnt in a support role provide a solid foundation to a variety of roles that translates into any industry.
At Place, we are proud to have many of our staff enter the business in a support role and progress into roles that align with their career goals. Why is that? We provide a career and development progression path like no other, with training programs and roles that are designed to grow with you, no matter where you are at, and where you want to get too.
We understand that career development isn't something that happens overnight, rather, a process of evolving as a professional in line with the industry around you. Whatever the long-term goal; director, lead agent, team leader and more, we'll get you there. 
Don't just take our word for it, here are some of our incredible Place people who have done just that.

Stephanie Cracknell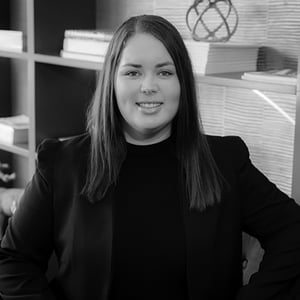 Executive Assistant to the CEO – Damian Hackett, Place Professional Services.
Steph started her life at Place 8 years ago as a receptionist and agent support at Place Bulimba. At the time, she was drawn to Place for the stand-out marketing and service and regarded reputation in the community.
Upon reflection Steph says "I had no idea just how much was involved as an Agent Support and even how much there was to learn. I came into the role wanting to expand my skillset and certainly did that!"
When asked how Place as supplemented her career, Steph Says that "the biggest part for me would be the mentors and supported I have found within the Company. I would not be where I am today if they didn't genuinely want to see people grow." In her 8 years since becoming a receptionist, Steph has worked across numerous roles, including Agent Support, Operations Manager and Agent Support Trainer before getting to where she is now.
Steph's Top Tips:
No question is a dumb question!

Be a sponge, go to all the training you can make it to, find your mentors or staff within the Place network – you'll be surprised just how much you can learn from someone just by asking a few questions over coffee.

Trust the process.
Nick Hurwood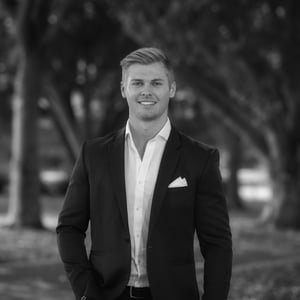 Sales Associate to Heath Williams, Place New Farm.
Nick joined Place in 2018 as an Executive Assistant to the Directors of Place Graceville. Being in his final year of Property Economics at QUT, his goal was to get industry experience with a reputable brand prior to graduating. He knew that Place training, events and the leaders had knowledge to share that would set his career in the property industry up for success.
Since then, he has advanced from an EA role to a role in Sales that has more relevance to his goals in the property industry, where he hopes to eventually transition into a development based role. Starting in an EA role provided the ideal transition from study as well as learning everything you could about the sales and marketing process.
Nick's Top Tip:
Get involved and take advantage of the events and training that Place holds and get to know others in a similar role to you. One of the biggest advantages of working at Place is the social and professional network you can form that will help you succeed with any career aspirations you may have.
Michaela Peihopa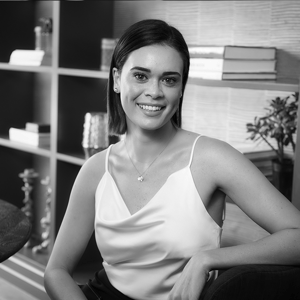 Agent Support Trainer, Place Professional Services
Michaela joined Place Bulimba almost 5 years ago and has since become one of the most well-respected place people within the Place network as our Agent Support Trainer. At 21 years old, she knew she wanted to get her foot in the door in real estate and joined Shane Hicks' team as their Agent Support and Team Manager.
Michaela says, "I have knowledge and insight into an industry and never had prior. I have been educated and conditioned to the elements of what makes a successful real estate team. With the learnings I now have, I was able to support the Hicks Team and I can now pass these learnings on to new Agent Support joining Place."
Michaela's Top Tips:
Depart with old ways and be open to new innovative ways. Place has created a very systematic environment for the Agent Support role to ensure accuracy is adhered too.

Deal with each transaction as though it was yourself in the buyer or sellers position.

If you are new, be patient with yourself, learning is a process, but have the initiative to seek clarification where needed.
Incredibly, this is just a snapshot of the number of people who have starter their life at place in a support role and gone on to have an incredible career and for many, it's just the beginning.
For more information on a Sales Administration Role at Place, click here.
If you're interested in a Support Role at Place – don't delay, get in touch today so we help you find your happy Place!