Italian is arguably one of the most-loved cuisines to indulge in.
Brisbane's inner east has an abundance of delectable Italian eateries, all serving up some incredible dishes.

If you're anything like us, and could happily live off cheesy pizza and pasta, then this list is one for you.
Check out our top five Italian restaurants across Brisbane's Inner East - and if you're wondering - yes, it was hard to pick only five!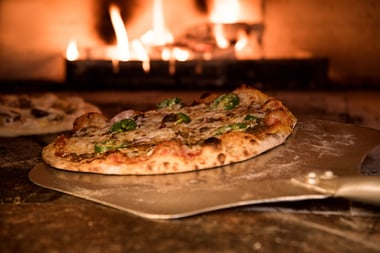 Delizioso on Oxford
Oxford Street, Bulimba
Nestled along our beloved, vibrant Oxford Street, Delizioso is in prime position to watch the world go by. We don't know about you, but we love a spot of people watching.
Picture yourself with a glass of rosé in one hand, and a slice of margherita pizza in the other - the perfect combination.
Sound like heaven? Then take a long lunch break with friends and treat yourself to a Delizioso meal asap.
Marinara Restaurant
Hawthorne Road, Hawthorne
If ambience is what you're looking for, we have the perfect place.
Famous for its picturesque wall paintings that will transport you to the cobbled streets of Florence, Marinara Restaurant is a local favourite.
Ideal for the perfect family night out, Marinara boasts an extensive menu of pizza, pasta, seafood and meat dishes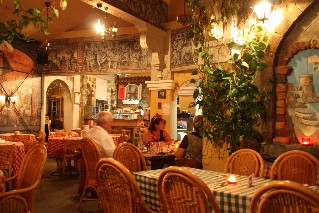 Sugo Mi Bistro Pizzeria
Oxford Street, Bulimba
Boasting a delicious menu of pasta, risotto and salads, Sugo Mi is not just your average pizzeria.
Emerging from humble beginnings as a backyard pizza oven, nine years later the restaurant has an avid following of pizza regulars and authentic italian food lovers alike.
If you're looking to try something a little different, order their hand rolled gnocchi with gorgonzola cream, walnuts and watercress for a taste bud explosion.
Zio Marios
Mowbray Terrace, East Brisbane
Slightly further afield, but one not to be missed - Zio Marios is the ultimate in no frills, fuss free, authentic Italian dining.
Family owned and operated, you can be guaranteed a traditional Italian experience consisting of all your favourite staples.
Their meals even come in different sizes, so you can gorge yourself on a large, or play it safe with a small and treat yourself to a side of garlic bread.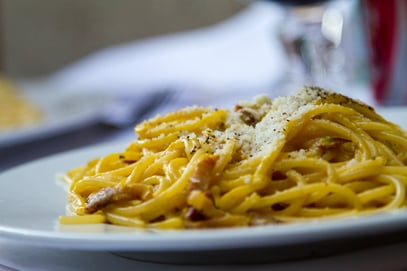 Piccolo Pizza
Old Cleveland Road, Camp Hill
Situated inside Cinco Bistro, Piccolo Pizza is a speciality pizzeria.
With a wide range of pizzas hosting perhaps every topping variation you can think of, you will be spoilt for choice.
Their warm, inviting ambiance will have you feeling relaxed and ready for a delectable meal.
Prepared with only the freshest of produce, we have our eye on the portofino pizza - prawns, chilli, garlic, lemon and rocket… heaven!