If you love to hate physical activity, join the club.
There's only so many gym memberships you can sign up for, and stop attending after a couple of months before you realise it's just not meant to be.
Or so we thought…
We've boxed, cycled and lunged our way through Bulimba's fitness scene to find the workouts you'll love.
Revolution Cycle Barre
1/49 Godwin Street
With their combination of spin and barre classes, Revolution really does provide a unique fitness experience.
Lose yourself in their warehouse designed studio, complete with world-class instructors with killer playlists to match.
Try their fusion class, where you'll spend 30 minutes tapping back on the saddle, followed by 30 minutes lunging and squeezing your glutes.
The ultimate booty toning and mentally exhilarating workout.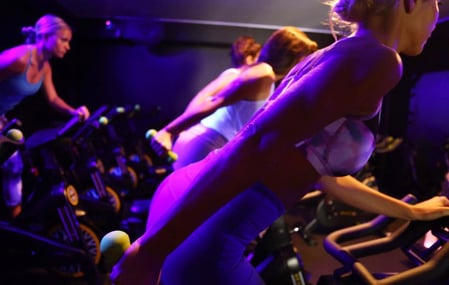 Agility Physiotherapy and Pilates
130a Quay Street
If you're looking to ease yourself into exercise due to age or injury, this is the place for you.
The team will work with you to attain your optimum level of function through a number of physiotherapy and pilates treatments.
All physiotherapists have a minimum of a bachelor's degree in physiotherapy, along with advanced training in clinical pilates, so you know you're being looked after by the best in the business.
Brisbane Boxing Bulimba
30 Love Street
Kick off your amateur boxing career with a beginner's technique class and you'll be hooked.
Boxing is guaranteed to get you into the best shape of your life, along with teaching you some valuable defensive skills.
Their 800m² gym is complete with a boxing ring, punching bag stations, weights, chin up bars… pretty much everything you need for the ultimate boxing experience.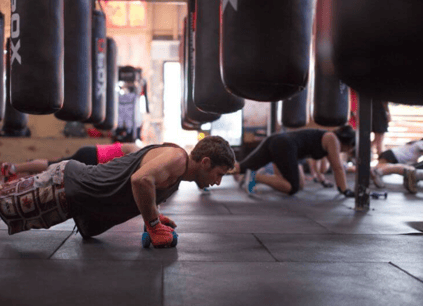 Inna Bliss Yoga
1/57 Oxford Street
Elevated above Oxford Street, you'll find this blissful, light-filled yoga studio.
Offering ten different class styles, you're sure to find the right class catering to whether you're new to the practice, or an experienced yogi.
Inna Bliss provide a safe, welcoming experience that will enlighten and empower you to understand and appreciate the practice of yoga.
So take a deep breath, say a little 'Om' or 'Namaste', and get ready to find your inner bliss.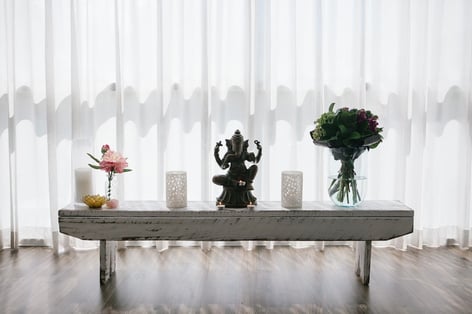 Coops Fitness
1/7 Godwin Street
If you're after personal training or group-based fitness results, look no further.
The pro's at Coops fitness will not only help you achieve your goals, but attain it for life, providing ongoing education on the exercise and nutrition right for you.
So whether you prefer to do it solo or as part of a team, you can be guaranteed a high class, motivating workout.