Author Shannon Edwards // Place new Farm
Inhabiting a converted warehouse with unique design features including indoor and outdoor gardens, Prospect Studios is an oasis in the heart of Fortitude Valley.
Encouraging collaboration and networking between workers, Prospect Studios is a space that provides a working environment for small businesses and individuals.
We caught up with founder of Prospect Studios, John Macdonald.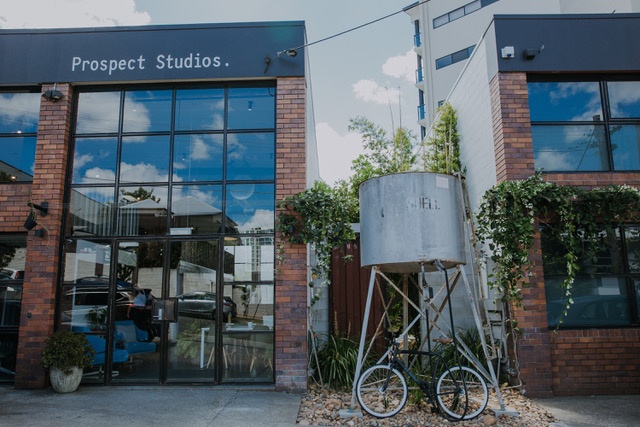 What is Prospect Studios?
Prospect Studios is a communal co-working space for small businesses.
The communal office space allows for individuals to engage in collaborations and networking amongst like-minded individuals on a daily basis.
What's nice about working in a co-working space is that people not only have a trendy, enjoyable space to work but they also have an environment where they can meet new and interesting people.
We've seen lots of friendships and relationships evolve out of the co-working environment, as well as many great business partnerships and collaborations.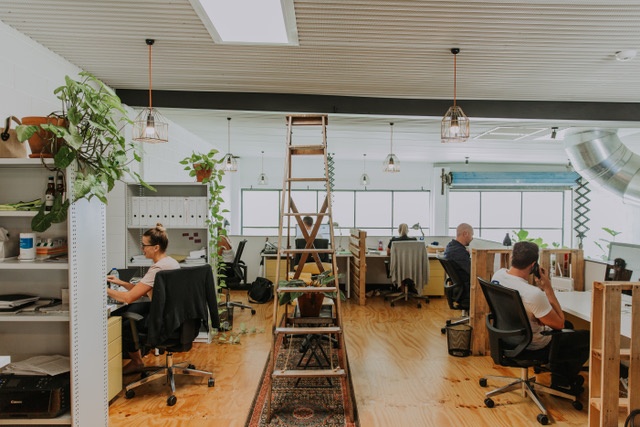 How do you think a space like this benefits small businesses?
Many small businesses these days have the opportunity to do work anywhere in the world… all from their laptop.
We believe that Prospect Studios provides a motivating environment where business owners and workers can focus and be in a 'work' frame of mind, rather than sitting on the couch at home in their PJ's.
We also have a hot-desk system. This means that individuals can essentially hire a desk at any time, providing them with a space to work, a business mailing address and location to conduct meetings.
This is an economical option for someone who had just started a business or is working purely for themselves and is looking for an engaging space to do their work.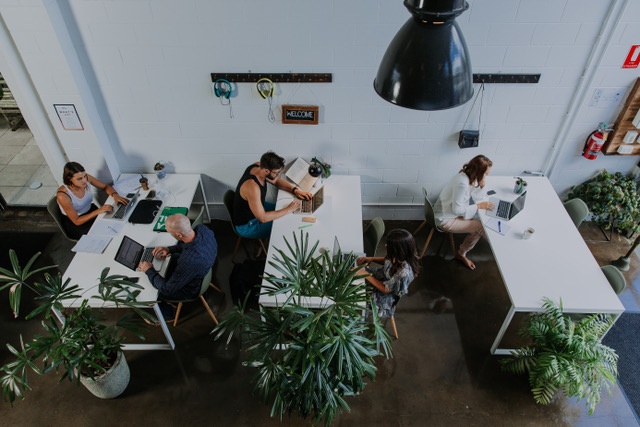 Why did you see a need for a space like this?
In my youth, I spent a few years living in Europe.
During the time I spent in Barcelona, I noticed the number of spaces that were taken over by small businesses.
I came across giant warehouses that were occupied by numerous businesses, all working on their own projects.
Coming back to Brisbane I saw a need for that style of workspace for small businesses.
I also think the economy has changed the way people are working. We see a lot of people working for themselves with nothing more than a laptop and a phone, which provides them with great flexibility.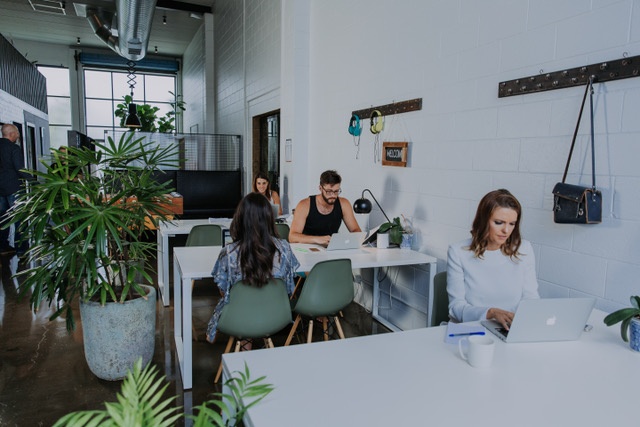 What are some of the unique features of Prospect Studios?
Prospect Studios is a converted warehouse so the environment itself is quite unique.
The studio provides workers with speedy internet for their daily use.
The studios also have an internal garden, a laneway garden and many other spots where workers can relax or conduct meetings.
We designed the space ourselves after a trip to Tokyo. The way Tokyo makes use of small spaces inspired us.
Prospect Studios is a relatively small space, so we have used creative ways to make the best use of the area.
Another key feature of the studios is its location.
Located in Fortitude Valley, you're walking distance away from James Street, the Emporium precinct and Gasworks.