Author // Shannon Edwards for Place New Farm
On the rooftop of 757 Ann Street, with the wraparound space capturing sweeping vistas of the buzzing Fortitude Valley, Story Bridge and City Skyline, Eleven Rooftop Bar has a view that will take your breath away.
The cool, sophisticated bar is an all-day venue providing a laidback environment.
During the day, you can enjoy a coffee or a delicious lunch with a side of city views, but come night time, the bar becomes a buzzing hive of activity with people enjoying a delicious cocktail or craft beer.
You could say that being at Eleven almost feels like you're on a holiday.
Well, that's exactly what owners Jason and Katie Coats had in mind.
We caught up with Katie, and while enjoying the winter sunshine, she tells us stories of how Eleven began.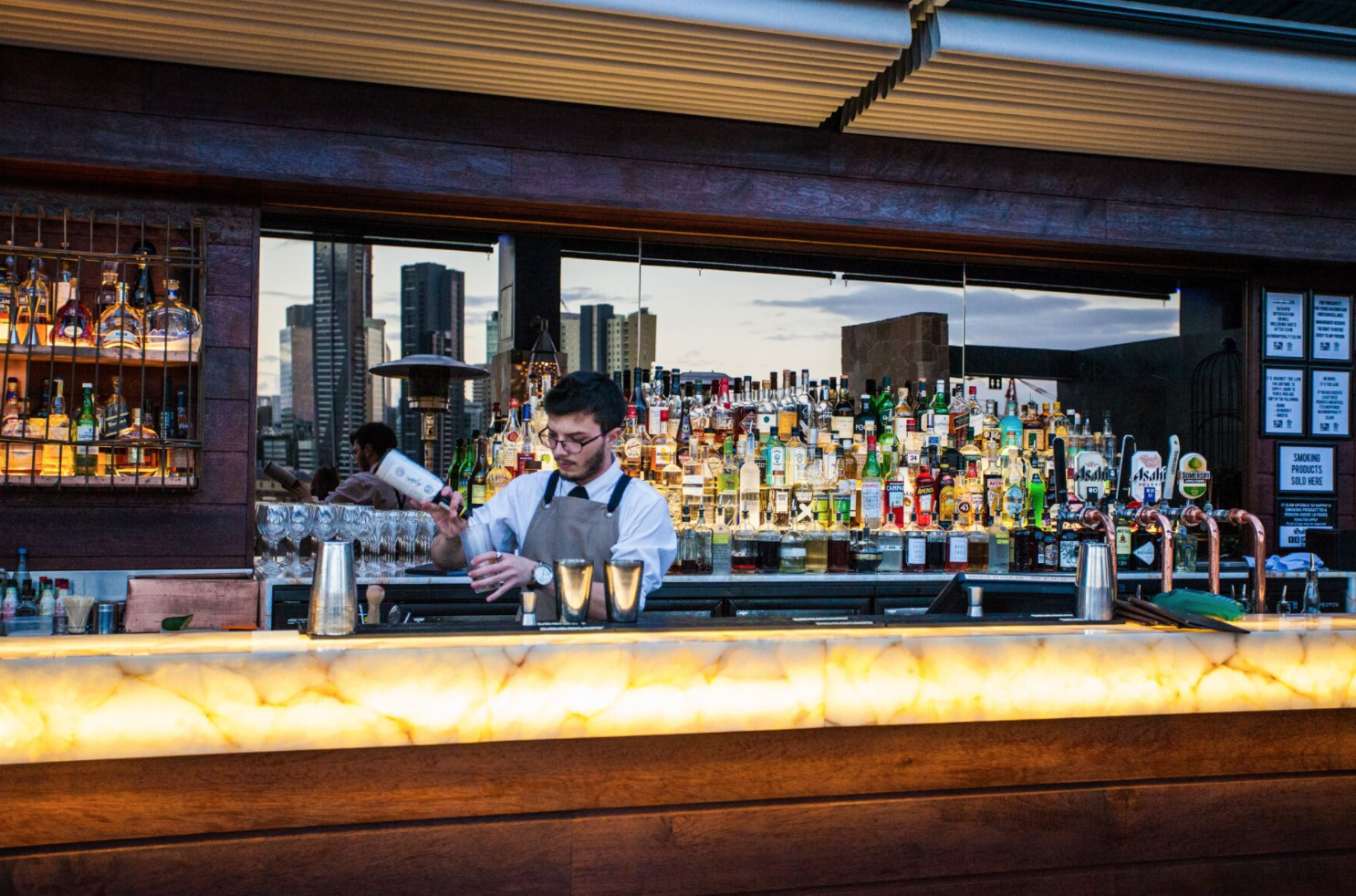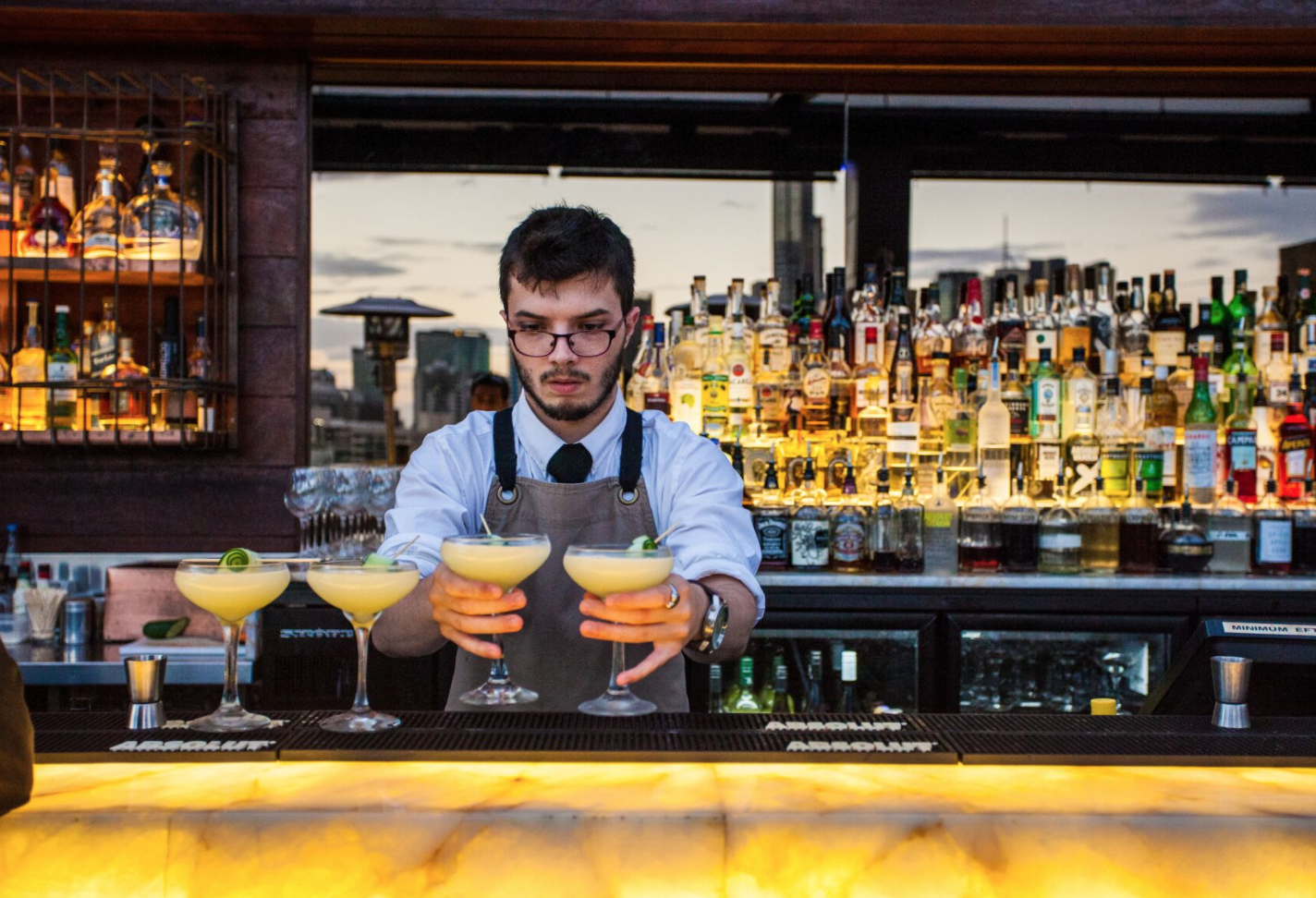 What inspired the creation of Eleven?
The inspiration of Eleven came from our travels overseas, particularly from the time we've in Istanbul.
When in Istanbul we were lucky enough to spend a lot of time on rooftop bars.
There it was all about relaxing and soaking in the atmosphere, no matter what time of day it is.
This same atmosphere was something we wanted to bring back and create here in Brisbane.
We love the vibe of when you're on a holiday you feel so relaxed and can go somewhere for lunch, which extends into afternoon cocktails, to dinner and drinks.
We really wanted to create a space that would transfer from dining, to drinking, to dancing.
We're a very relaxed yet social group of people here in Brisbane, so creating a space where people could completely chill out, relax and socialise for hours was our dream.
We believe we achieved that.
We believed that with our relaxed, outdoorsy, Queensland lifestyle, that Brisbane was the perfect environment to open this sort of bar.
What is special about your location here?
As soon as we saw the space at 757 Ann Street, we knew that the venue would showcase Brisbane perfectly.
It was really nice to be able to find a spot that looks onto the city, rather than being in the city looking outwards.
The views are special and quite unique.
From Eleven you can look over the eclectic Fortitude Valley right below us, and outlook onto the peaceful skyline of the city.
Tell us a little bit about the atmosphere here at Eleven?
The venue has a smooth transition from a weekday, evening and weekend crowd.
During the week we do coffees for people in the morning, lunchtime meals, after work drinks and evening dinners.
It's nice to give people to escape from their busy working lives, running to and from meetings or crammed up in their office.
It offers a space for people to relax and feel like they're being looked after.
What is more relaxing than laying back on one of the lounges under the sun, with a cool breeze and a refreshing cocktail in hand?
Eleven is a different take on the area of Fortitude – you're away from the hustle and bustle of the streets, and are raised to a peaceful outlook.
The space has that sort of holiday feel to it when you can take time out of your day to try and switch off and be at peace.
It's something different from any other.