There's nothing better than finding a great local Thai restaurant for those lazy nights when cooking is the last thing you want to do.
Mons Thai has been serving Camp Hill locals fresh, healthy Thai food for 13 years.
It's owned by Gina and Raymund Venzin, a close father-daughter duo who have a passion for Thai food.
Gina grew up working alongside her dad at Mons as a dishy, waitress and the manager.
She now owns Mons with her dad and the pair work together with the head Thai chef to come up with their delicious dishes.
We caught up with Gina who shared the journey of owning a business with her father and the top three most popular dishes on the menu.
What's it like owning a business with your dad?
We're best friends and share a love for Asian food.
He's my constant support line. If I'm unsure about something, I'll call him and ask, ''Dad, what are your thoughts on this?"
We do Pilates once a week together and I call him at least three times a day.
Thai is obviously our favourite food and for dad, it's a part of his daily diet because he's lactose intolerant and most of food doesn't contain dairy.
Where did you get the name "Mons"?
Mons was the original owner's name, so when we took over we called it, "Mons Ban Sabai Thai Garden Restaurant & Cooking School."
It was a very long title! Back then, I didn't have a say as this was over 12 years ago.
Now, it's well-known to locals as Mons Thai.
Why Thai food?
Dad was an engineer based in Bangkok. He always had a love for Thai food and Thailand itself.
He experienced a midlife crisis, quit and learnt to cook Thai and he couldn't have been happier with his decision.
We heard Mons has been given a facelift?
Yes, correct! I wanted to make it feel and look fresh.
We're known for healthy Thai and wanted to do a quick mini makeover to reflect the dishes we cook.
We incorporated white and greenery together, making it feel like a calming sanctuary.
You'll see this style in all of our restaurants.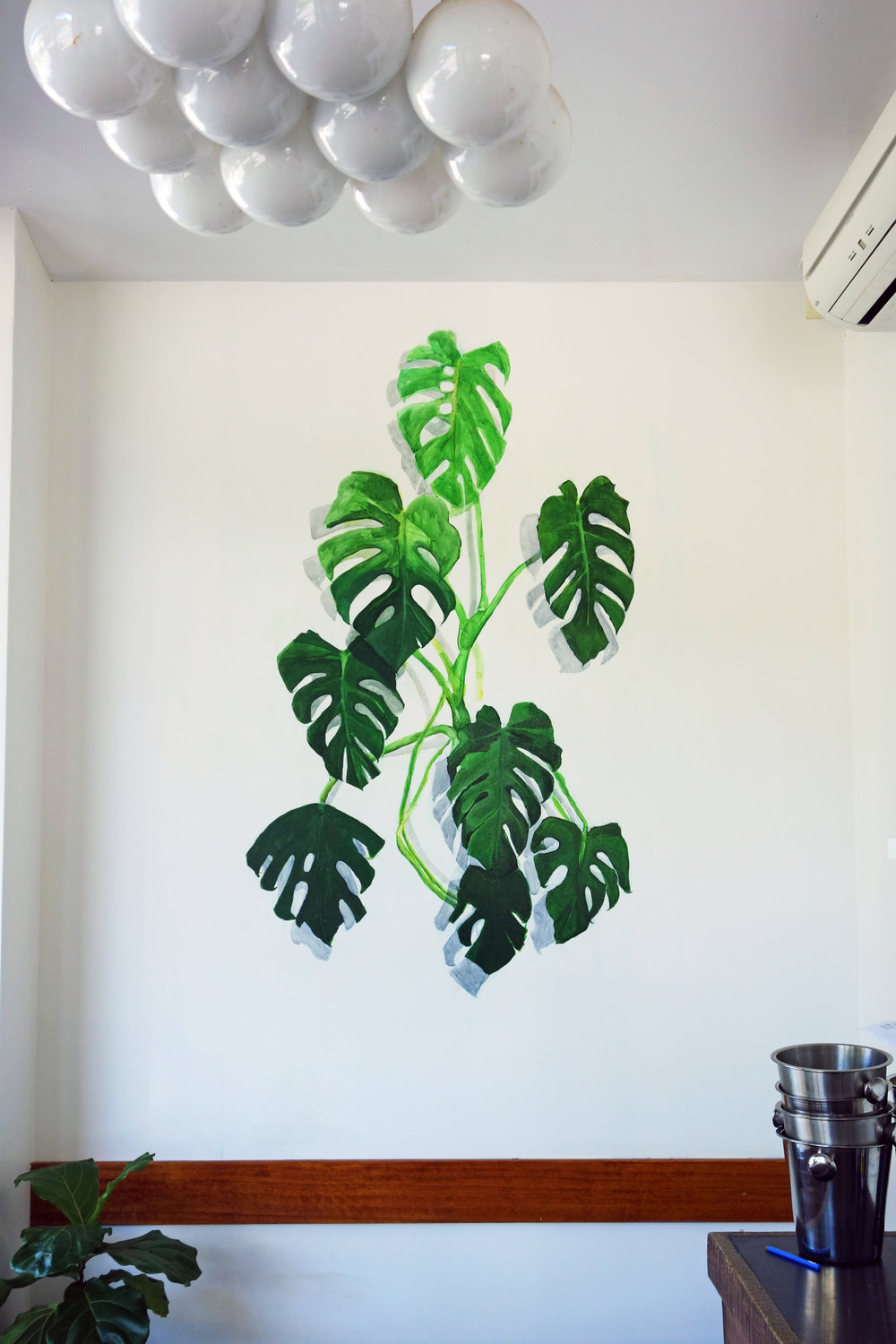 What are the top three most popular dishes on the menu?
We work alongside our Thai Head Chef, Chef Bowyo. She is the mastermind of Thai food.
The top three most popular dishes on the menu are The Crying Tiger, Massaman Curry and Popcorn Chicken.
The Crying Tiger would have to be my personal favourite. It's lean and fresh.
A Massman Thai is very traditional. Ours is rich and unlike any other Thai.
Popcorn Chicken is so tasty and everyone loves it. It's got a nice tangy spice to it.