Author // Shannon Edwards for Place Bulimba
In 1995 a very special charity begun, with a mission to brighten people's day and change the lives of those in need.
Anthony Robbins founded the international Basket Brigade, while working with the Magic Moments Foundation.
Through his childhood, he was raised in less-fortunate circumstances and didn't experience the joys of Christmas celebrations.
On a tense and miserable Thanksgiving there was a knock on the door of Anthony's family home, which changed his life forever.
Standing there was a man, who Anthony describes as 'giant', greeting the family with a box of groceries. This fortunate event changed the way Anthony viewed the world, which one day would lead him to starting the Basket Brigade.
The Basket Brigade operates all over the world, including right here in Brisbane.
Passionate about her role as a volunteer for the local Brisbane Basket Brigade we asked Kathy Wilson the importance of the charity and how we can become involved.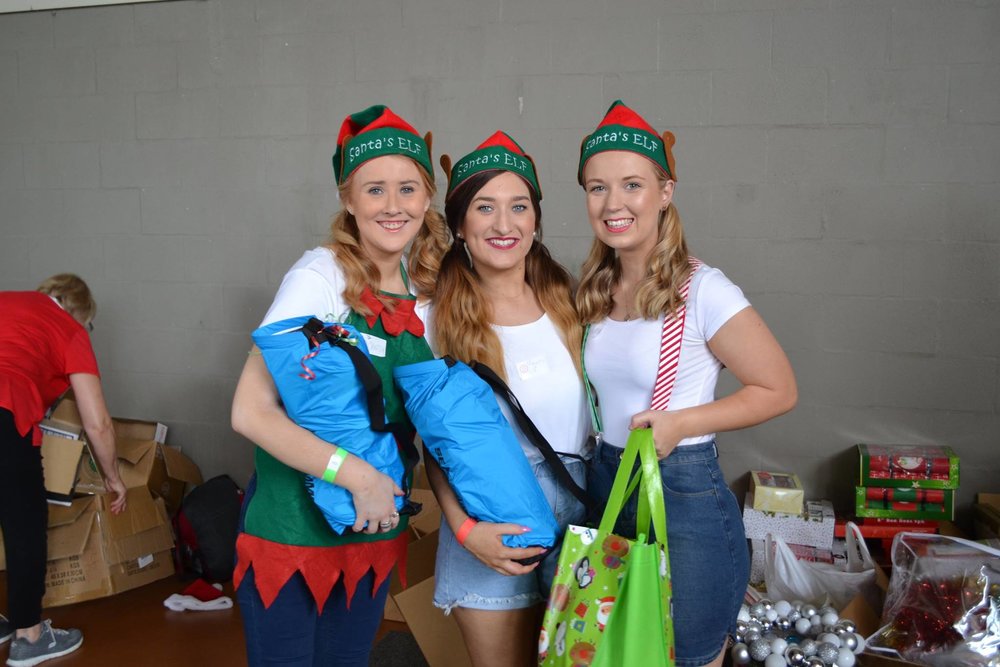 What is the Basket Brigade?
Since 1995 the Basket Brigade has been working to deliver food, clothing, toys and hope to those who need it most at Christmas time.
The Basket Brigade's all about helping those who've fallen on hard times or need to be reminded that someone cares.
Now operating across 74 countries world wide, caring for over two million people, the committee is run by volunteers. Here in Brisbane, those volunteers have been gathering since the beginning of the year.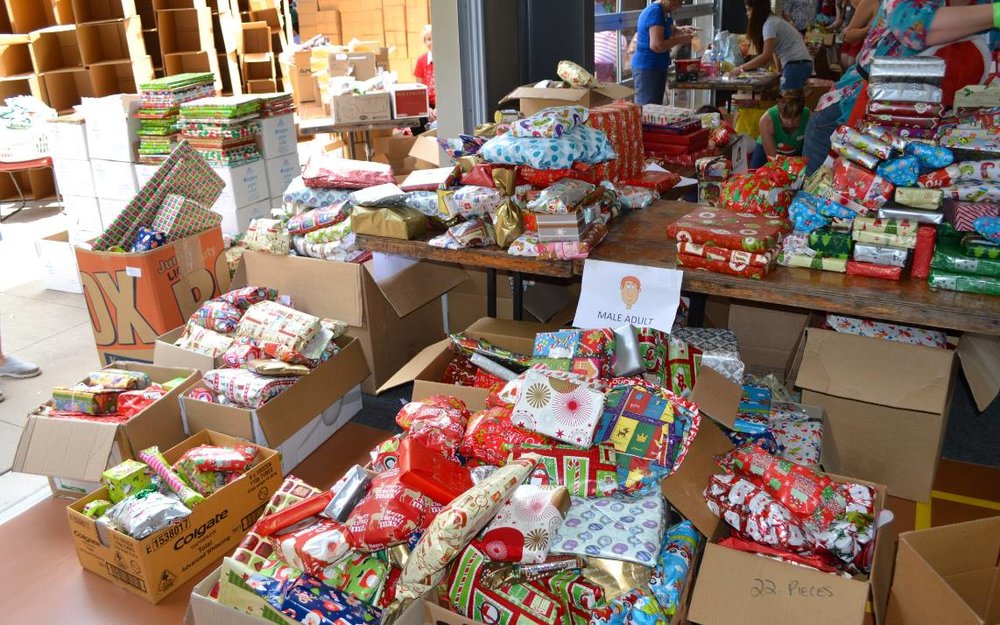 The fundraising starts with the 'Brisbane Basket Buddies', which asks people from all over Brisbane to pledge to add an additional item to their shopping basket each week.
This is an easy way to build up the necessities people need when it comes to Christmas time.
The Baskets are given anonymously - the only note they receive asks them to take care of themselves and if one day they find themselves in a position to help another then we encourage them to do so - the 'pay it forward' concept.
This year we have over 600 baskets that will each be delivered next week, just in time for Christmas.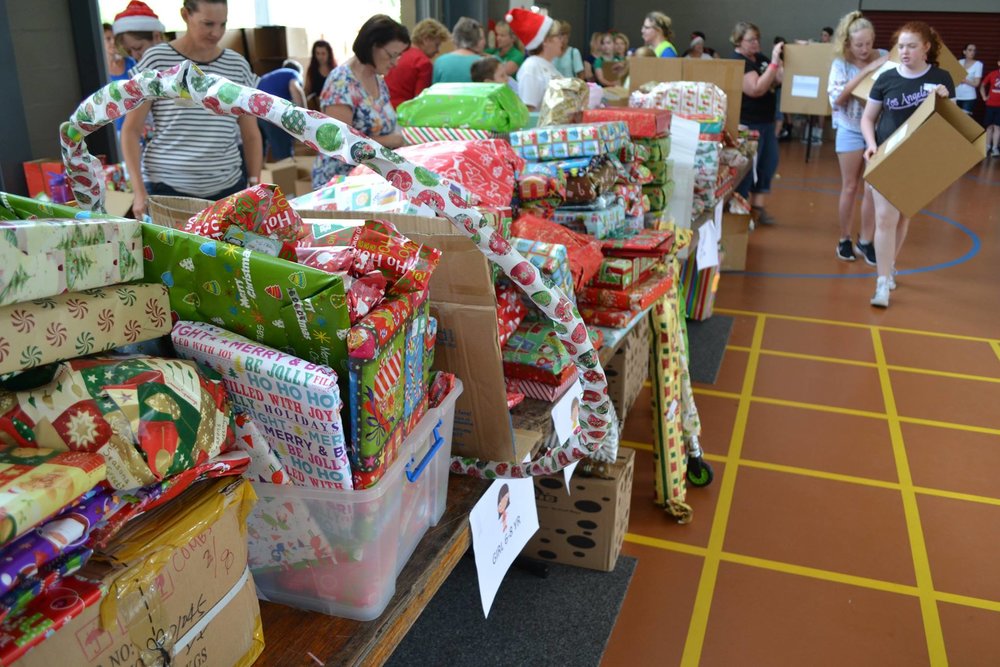 How do you think the Basket Brigade has made changes to people's lives?
For some of us Christmas is a time of joy and love. Sadly, for others it can be a time of great unhappiness.
As volunteers, we get so much out of giving. Those of us who have a little bit extra and are able to share generosity and give to those less fortunate. It's really important.
There's a lovely story of volunteers dropping a basket off to a single lady who was doing it pretty tough. She opened the door to her apartment with her little dog and, filled with joy, she said to her dog, "Christmas isn't going to be bad this year, it's going to be wonderful!" - I think that's a clear example of the happiness the Basket Brigade can bring.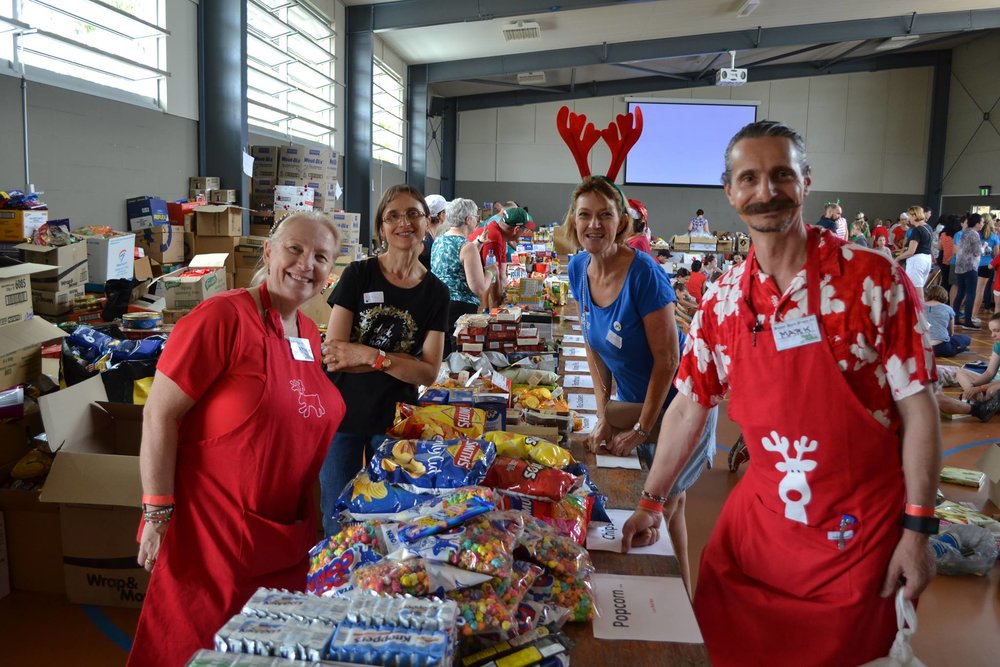 How can we become involved with the basket Brigade?
We're still really keen for volunteers. This year is bigger than ever before. We're hoping to reach 750 families and individuals this year.
We're really after volunteers to help us pack and deliver the baskets. Of course, any donations are welcome as we're still gathering gifts.
Please check out the website and SIGN UP to volunteer.