Teneriffe's coveted Woolstore apartments are renowned for providing the perfect mix of modern style and heritage architecture.
Standing proudly along the Brisbane river, the immense brick complex houses some of Brisbane's most trend-savvy residents. Over time, the Tenneriffe Woolstores' history has been moulded by the suburb's gentrification - as their surrounding leafy streets have evolved, so too have the buildings and their status.
Teneriffe was born in 1854, when a property speculator named James Gibbon purchased a parcel of land between Newstead and New Farm and named it Teneriffe. Defined as a separate suburb until 1975, Teneriffe was confined to a locality within the suburb of Newstead until 2010 when it reverted to suburb status.
Following the dredging of the Brisbane river, the area became largely industrial as new depths allowed large ships to travel further upstream. By 1907, the size and number of vessels travelling to Brisbane's South and City ports had increased to the point where new wharves were built in Teneriffe to accommodate them.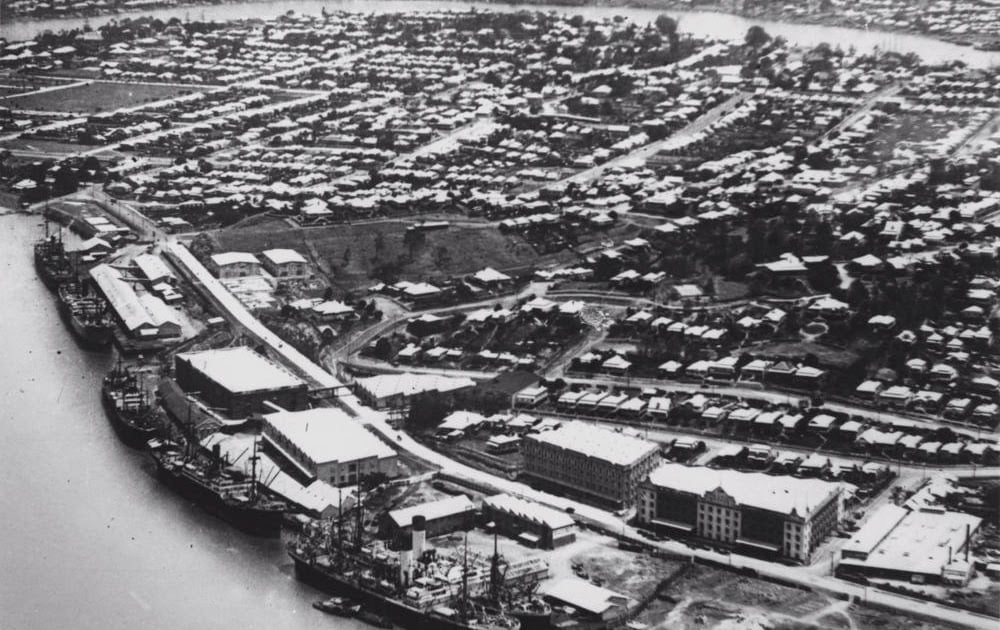 Photo source: State Library of Queensland and John Oxley Library
The first wharf was built by Dalgety and Co in 1907 - their primary business being wool and gold, and so, shortly followed the construction of Teneriffe's beloved wool stores. Vernon Terrace's Winchcombe Carson Woolstore was built in 1910, followed by the Australian Mercantile Land and Finance Woolstore in 1911. Fast forward to the 1950s, and another nine Woolstores had made their mark along the Brisbane river, designed by well-known architects to represent the commercial success Australian wool producers experienced in the early 20th century.
During World War II, the navy requisitioned the Woolstores and their wharves to form Australia's largest submarine base, housing around 60 submarines based at Teneriffe. The facilities were home to both American and British officers, referred to as 'Capricorn Wharf'.
When Brisbane's major port opened further upstream, the Woolstores, wharves and railway all closed, left in an unused state of decay. In the late 1980s, this once booming industrial centre had transformed into a state of economic stagnation, urban decay and crime. Slipping into a ghost town of degeneration, something had to be done to bring life back to Teneriffe.
Therefore, an urban renewal taskforce was established in 1991, responsible for revitalising roughly 730 hectares of derelict industrial land primarily in Teneriffe, Newstead and New Farm. The project centred around transforming the old Woolstores buildings into upmarket apartment residences, starting in 1995 and finalising in 2000. The renewal project was a huge success.
Fast forward to 2018, and Teneriffe's Woolstore buildings are some of Brisbane's most exclusive living quarters. The heritage listed sites embrace their riverfront position, evolving into grand architectural masterpieces that reflect the Teneriffe Woolstores' history.
Today, Teneriffe is regarded for first class-dining, trendy cafes and elegant bars. Born through a bustling commerce centre, the suburb has matured along a rollercoaster journey to be one of Brisbane's most vibrant destinations, not dissimilar from its original roots.
A rare top floor Woolstore apartment is currently listed with Judy Goodger from Place New Farm. We spoke to Judy about this special opportunity.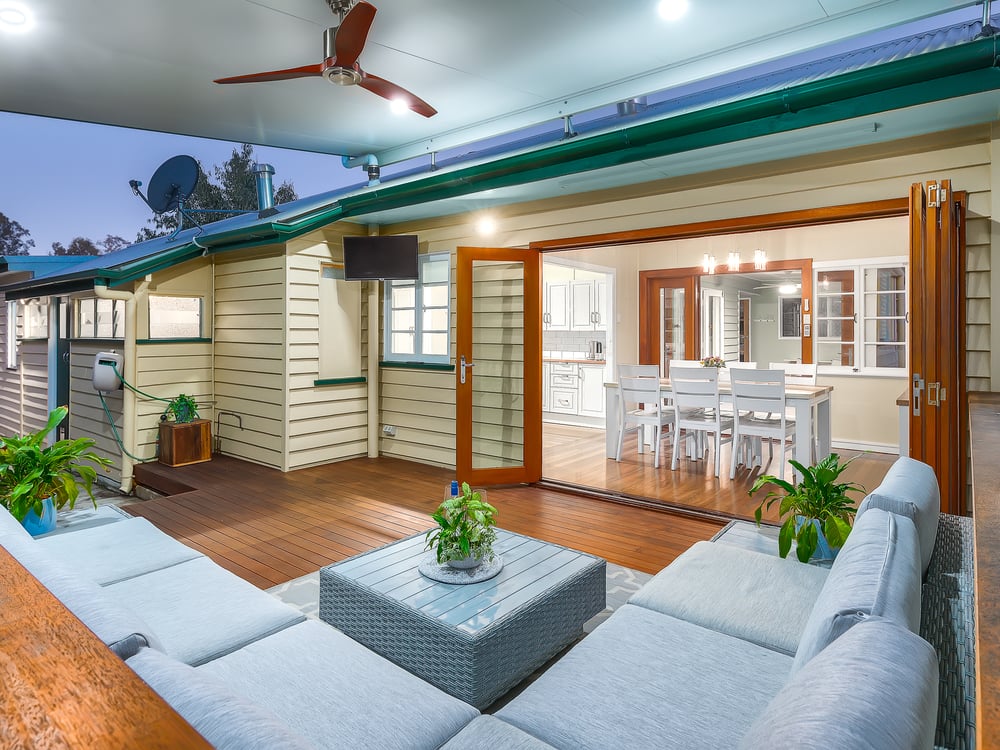 "The Woolstore apartments are highly sought after and tightly held for years – when buyers know they've secured one, they don't want to let it go. On occasion a Woolstore apartment comes to the market, we find there is considerable interest."
If you're interested in seeing the historic architecture on offer in these unique buildings, check out the property here.
If you're interested in learning more about the Teneriffe/Newstead area, download your suburb report here.