I once read a quote from legendary investor and hedge fund manager Ray Dalio of Bridgewater Associates that said, "he who lives by the crystal ball will eat shattered glass." At the time, it made sense given the unpredictable industry he works in, but it also got me thinking about how that translated into the Real Estate Industry. Upon reflection, his quote has never been more appropriate.
During my 30+ years in the real estate industry, one of the most commonly asked questions I get is "what do you think the market is going to do next?"
A general response I used to give was that history does tend to repeat itself, so if we look at historical data reflecting similar conditions to right now, as well as external influences, you can more or less see what should happen. In my time, I've experienced and worked through many different property cycles, with trends emerging over time.
In saying that, I think it's safe to say, that no amount of historical data could have prepared us for the events of the last 9 months, due to there being so many new and unknown factors at play and the speed and magnitude at which these events unfolded. It was unpredictable, in every sense of the word.
Upon reflection, Mr Dalio's quote has never been more relevant. More importantly, I believe we need to carry that thought with us moving forward.
When we rewind to the beginning of 2020, it was the year that the South East Queensland property market had been waiting for, potentially the hottest year in over a decade. Brisbane, in particular, had missed out on the major upswings that the Southern Capitals had seen over the last few years, and now it was our turn to boom. Then you add record low interest rates, banks with cash at the ready and high consumer confidence – nothing could stop the South East Queensland Property Market!
Then of course, came COVID-19 and the economic, political, social ramifications that came with it.
I remember March 22 particularly well. It was the day when Australia as a whole acknowledged and took action against the situation that was. Most businesses were shut down and made to work from home, the sporting seasons were called off and Scott Morrison pledged billions of dollars to try and keep people and businesses afloat – Australia was going into lockdown.
In the days and weeks following, there were dozens of predictions about what effect this might have on the property market. Many notable commentators were talking about 30-50% falls in property value across the country. Meanwhile, business plans were busily being restructured to account for the realities of the situation. What if we couldn't sell a house for six months? What would that look like on paper?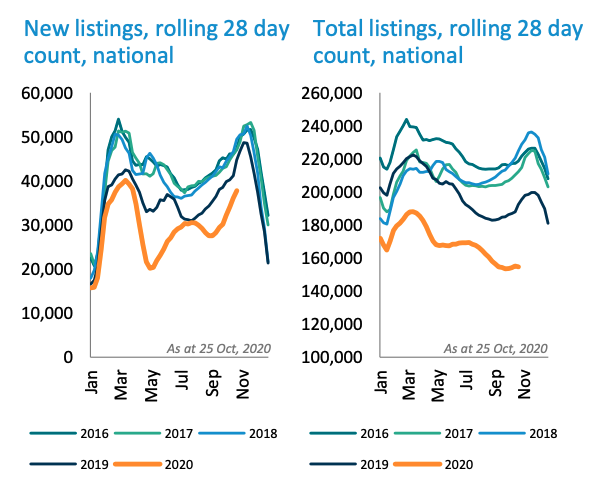 CoreLogic Data from June, highlighting the immediate effect on stock levels. Source: Place Estate Agents.
For a number of weeks, the outlook was bleak - the crystal ball certainly didn't see this coming.
Eventually, things started to look up. The first major boost came from the government stimulus, an eye watering amount in excess of $200 billion dollars. Then, as a country, Australia didn't follow the assumed path. Our coronavirus cases were, in comparison to other parts of the world, remaining contained, with the exception of Victoria. Of course, many businesses were sheltered from the immediate effects, not withstanding the tourism and hospitality industries who continue to face challenges.
Interestingly, lifestyle areas like Noosa, Byron Bay and parts of the Gold Coast are now seeing record increases in value due to demand over the last 6 or so months, with reports of 50 - 100% growth in value, where decreases were predicted the other way. Initially, the predictions were a 30% decrease! Most segments of the Brisbane market have atleast maintained price, with many thriving.
The crystal ball didn't see this either and now the questions is, what will happen next?
As we know, there are so many variables at play – what will happen when job keeper finishes? What if one of the early trials of vaccines prove to be successful? What if it doesn't? What will the change in US government mean for Australia and the economy? What if there is further easing on lending requirements? And the list goes on.
These variables, and how they play out, will effect consumer confidence in either a positive or negative way. Consumer confidence, along with interest rates and availability of cash have the biggest impact on the residential property market.
If we go back to Ray's quote, it's more relevant than ever. Just like the stock market, our industry is affected by so many external forces that no crystal ball can predict. Anybody thinks they can predict what is going to happen is simpling guessing which one of these variables will occur. Like most forms of gambling, someone will be right, but many won't be.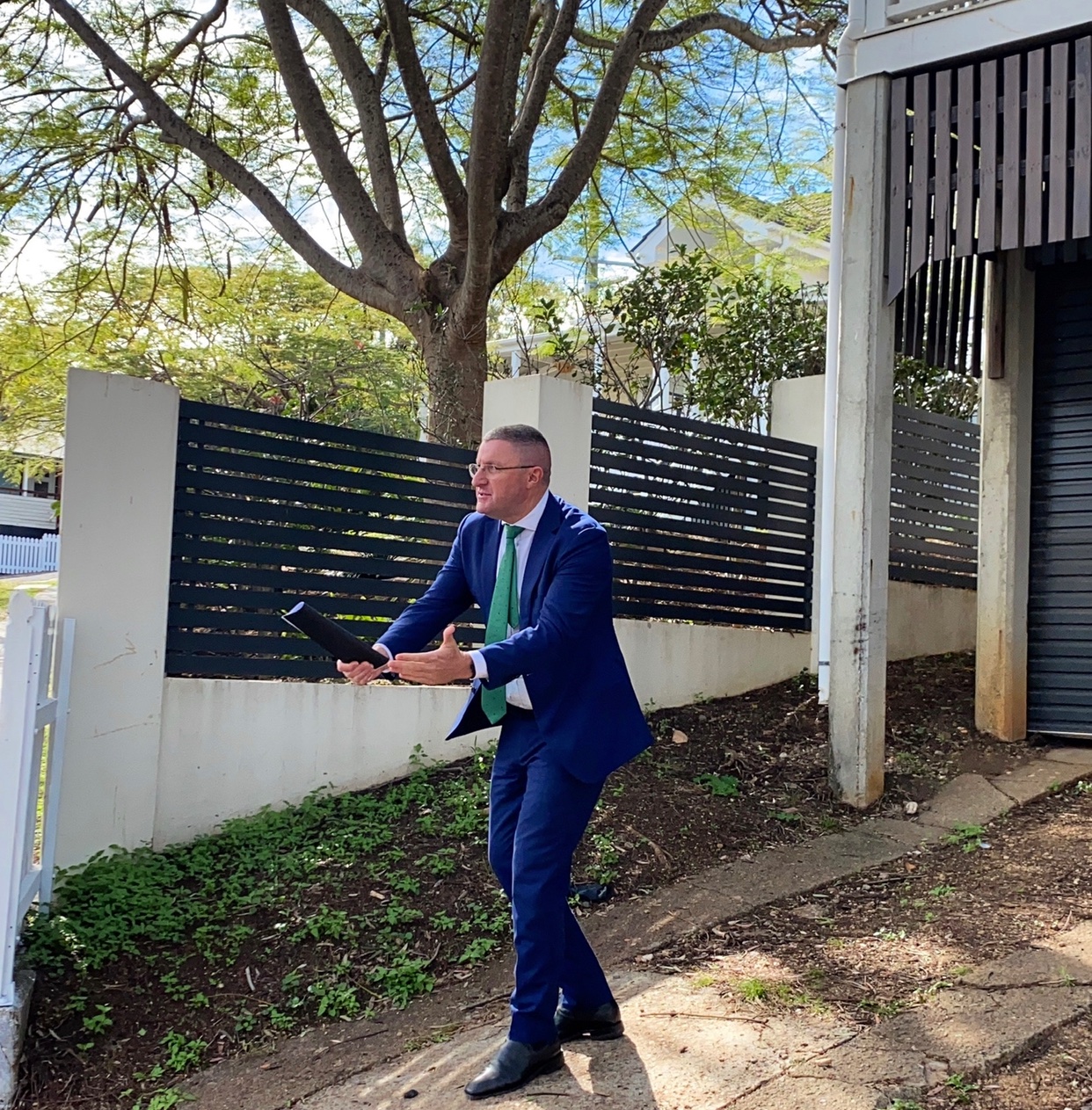 Auctions within the Place network are proving to be incredibly successful in the current market, with an 84% clearance rate over the last month. Source: Place Estate Agents.
The moral of the story is, that in order to make informed decisions, we need to use the information we have right now and not rely on what might be coming. Don't get me wrong, of course we need to forecast and make assumptions, but we have real-time information that can help us make decisions. As it stands, market conditions in Queensland are remarkably strong. If you're a buyer, it's a good time to get into the market if you can, as money is cheap. If you're a seller, prices are not decreasing and demand is strong, meaning properties are selling. Stock levels are still lower than they normally are at this time of year, but people have more reason than ever to move.
This Article was originally published on The Real Estate Conversation.