This week, Place staff from offices across Brisbane came together to celebrate the final Quarterly Awards for the 2018/19 financial year.
Symbolising three of Place's core values, this event characterises the Innovation, Quality and Excellence that Place staff uphold. The Quarterly Awards recognises the hard work performed throughout the quarter, highlighting significant efforts from staff both within the real estate offices and head office support.
The Quarterly Awards are just one of the many events that Place Estate Agents holds throughout the year, to both celebrate and develop the people within the company.
Head of Human Resources, Amy Wolter says, "The Quarterly Award program allows the opportunity for the greater Place network to meet for a morning, share a beautiful breakfast, and celebrate our individual and collective wins."
Working in a diverse industry such as real estate which sees all role-types working and delivering results at a super high pace, "there are individuals and team who collectively make extraordinary services and volume happen."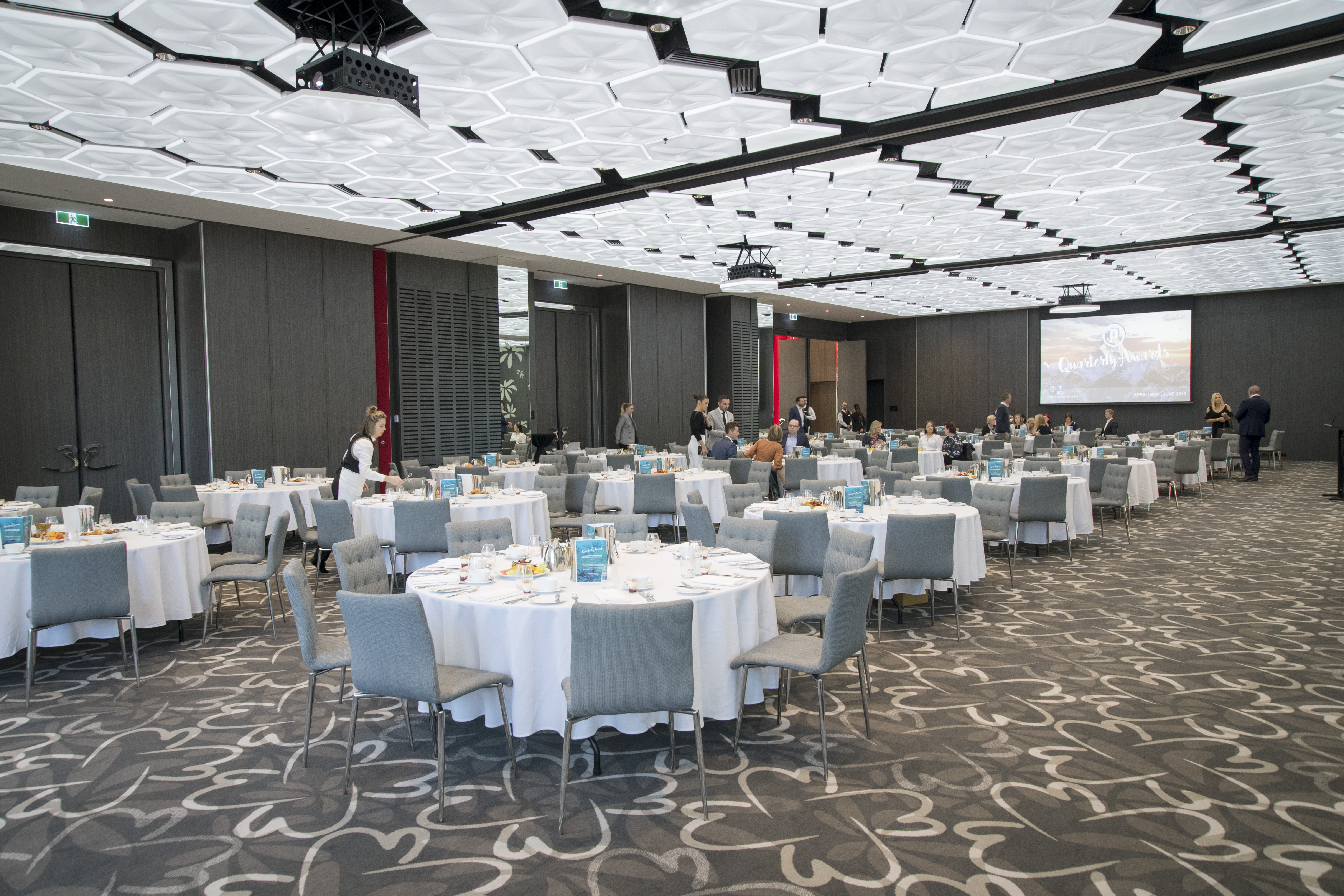 Gathering together at the Emporium Hotel for a sit-down breakfast kicked-off this quarter's celebration. Amongst the bustling atmosphere of smiling faces sipping on coffee and enjoying the amazing food at Southbank's latest hotspot, were stories of triumphs achieved throughout one of the busiest quarters staff had seen. Presenting awards recognising the top performing agents, to the support staff who epitomise the company's great standard of service; no achievement was too great, or too small to celebrate.
Acknowledging the top talent within the company, top selling agents are called upon and presented with a Sales Level to signify their achievements. Matthew Jabs from Place Newmarket took the title of Place's highest performing agent, with Paula Pearce from Bulimba coming in as a close second. Both being Infinity Sales Level agents, the two winners were ecstatic to accept their awards.
"This career can be one of the most challenging things you'll take on, but this only means it will be the most rewarding as well. Being recognised for defeating those challenges, and striving for your very best, is one of the reasons I chose this place," says Paula. "It only motivates you to go even further for the future."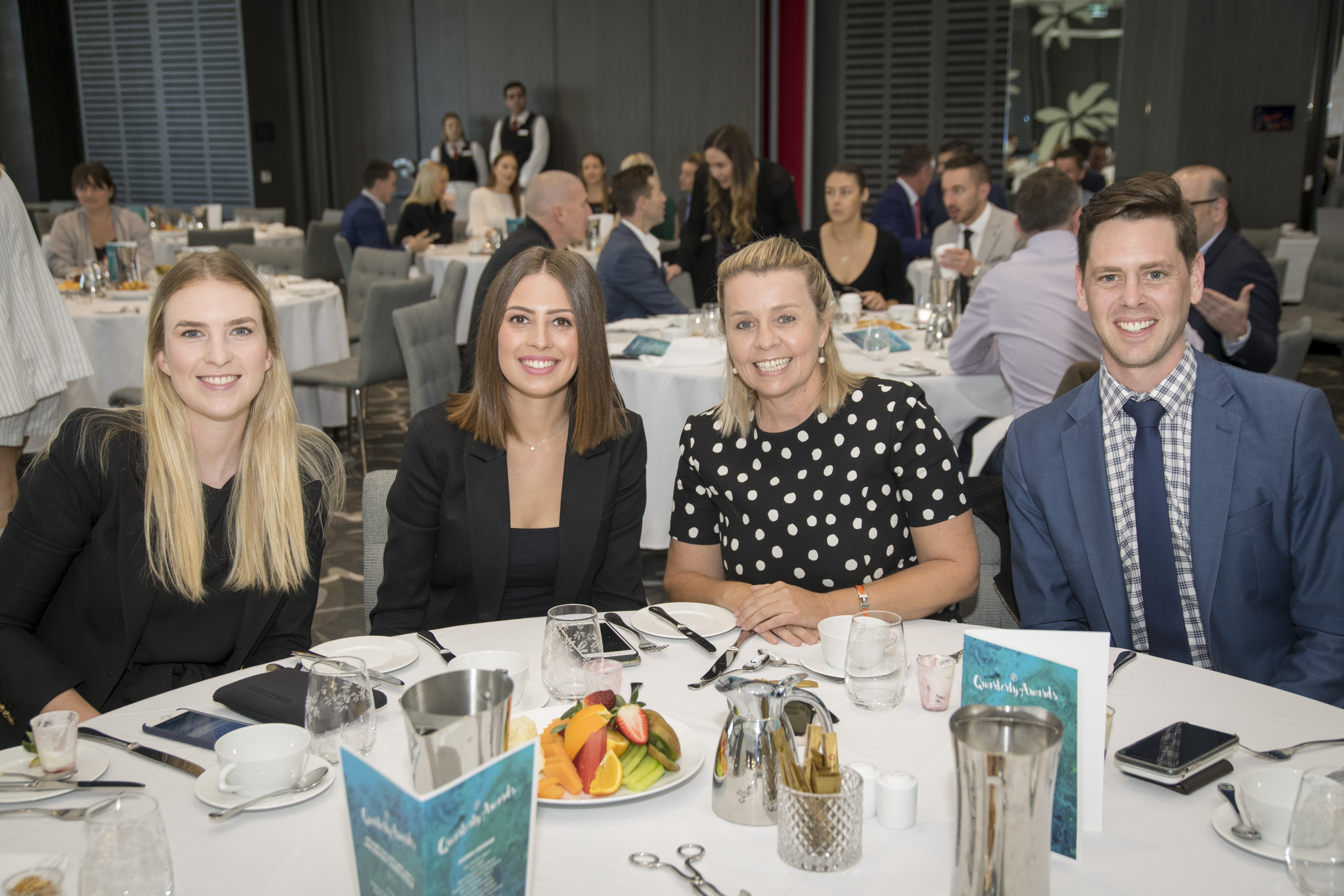 Aside from high-achieving agents, support staff are also called out for their efforts in providing high quality service in HR, Marketing, Finance and more. For this celebration, senior HR Consultant Sophie Spyropolous from Place Head Office was awarded with the Red Award, for her continued dedication to supporting her clients within the company.
"The quality training that I have received in my role has given me an incredible opportunity to grow as a HR professional. I have been able to learn from some of the best industry mentors," she says. "Working in Human Resources, I know first-hand how important the people are to this business… so it only makes sense to both acknowledge and reward their importance and efforts wherever we can!"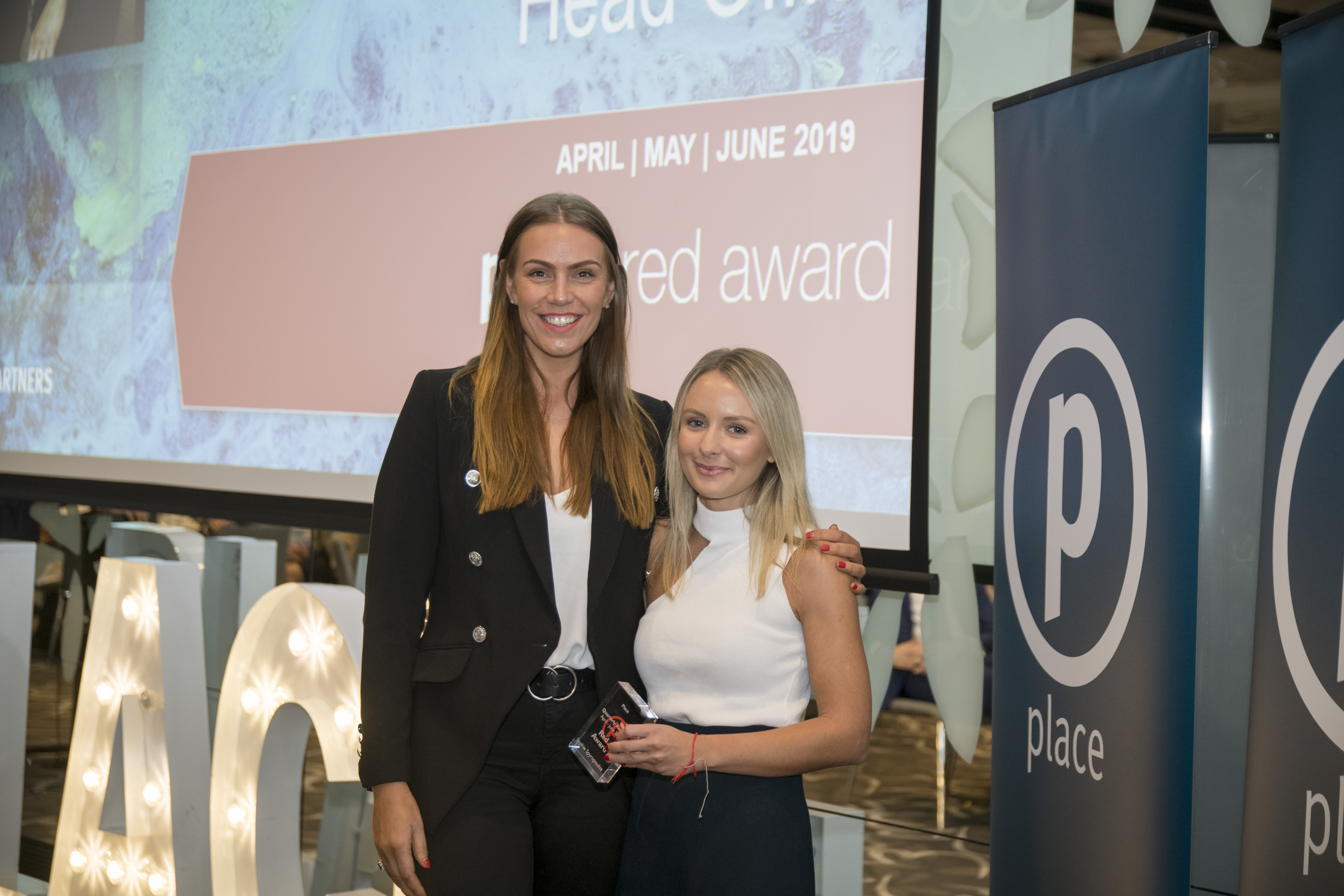 With the 2018/19 financial year now at a close, the next Quarterly Awards will again highlight the business's efforts for the start of this new period, later this year. Being one of the many events that the company hosts for employees, it represents some of Place's core foundations, with a strong focus on training and recognition.
To see more of Place's training and events held throughout the year, visit our About page. If you're looking to kick-start your career in real estate, click here to begin your journey.